Product Highlight

Foot System 2.5
The LOQTEQ® Foot System was designed to address various indications in fore- and midfoot surgery. Design and profile of each plate were chosen to respect surgeon's need and patient's comfort. It combines fracture, fusion and osteotomy plates, including revision options in MTP plating and hook plates for 5th metatarsal fractures, that accept ø2.5mm locking and non-locking screws. An assortment of specific instruments for the various surgical techniques complements the system.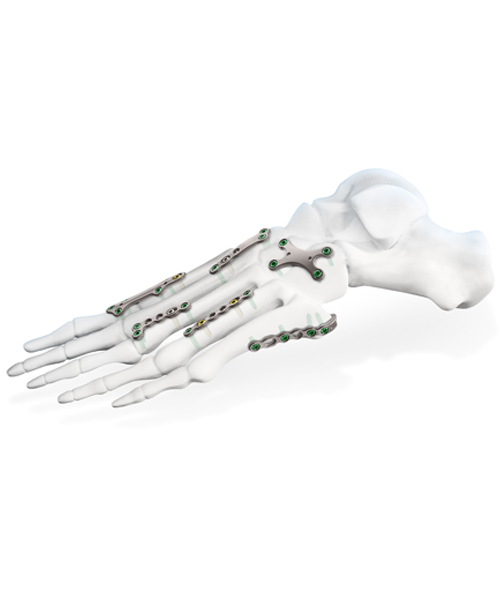 Locking compression technology by aap
aap´s LOQTEQ® technology combines fracture compression and angular stable fixation in one surgical step. Based on this, we have created a comprehensive range of plates and screws which covers all relevant indications in trauma surgery to upper and lower extremities.
Your advantage:
Variable locking fracture compression from 0mm up to 2mm
Low profile and excellent anatomical fit
No cold-welding
(according to user reports and biomechanical study)
Cost effective without sacrificing quality
Designed and manufactured in Germany
Product Highlight

Distal Radius/Ulna Plates 2.5
The LOQTEQ® Distal Radius Fracture Set includes variable locking plates for the distal radius and the distal ulna. The careful assembly in a compact set with consistent screw diameter allows for a wide range of surgical techniques and high intraoperative flexibility combined with ease of use. Type II anodization (Dotize®) minimizes the risk of cold-welding and tissue adhesion.